Mar – May 2023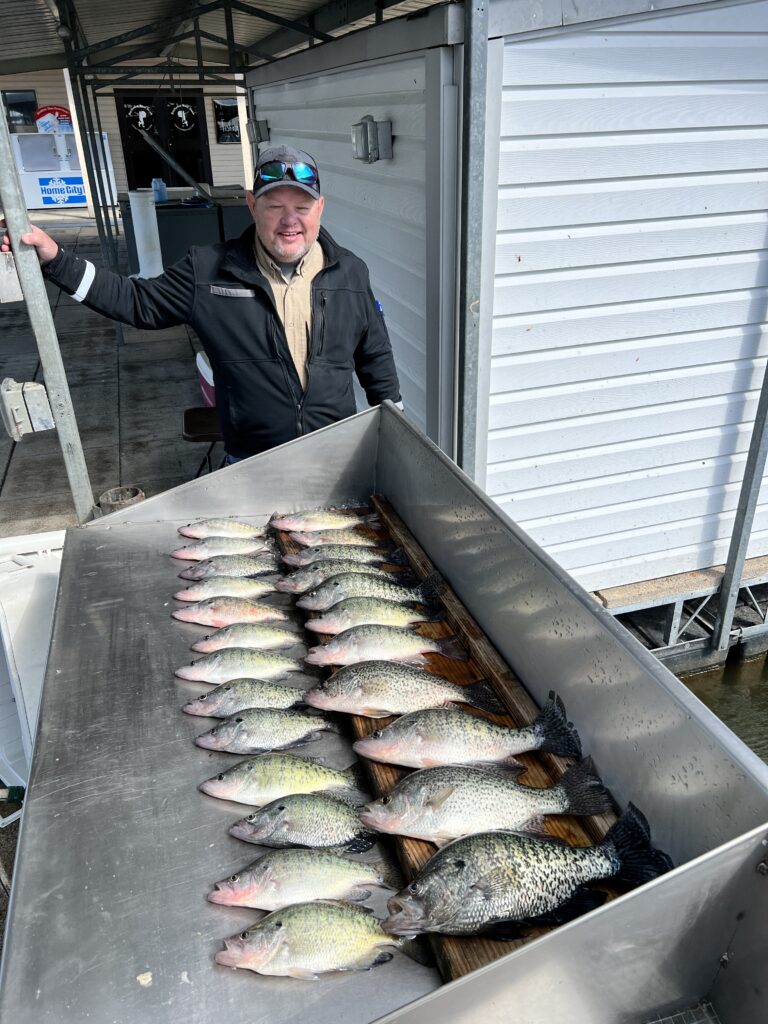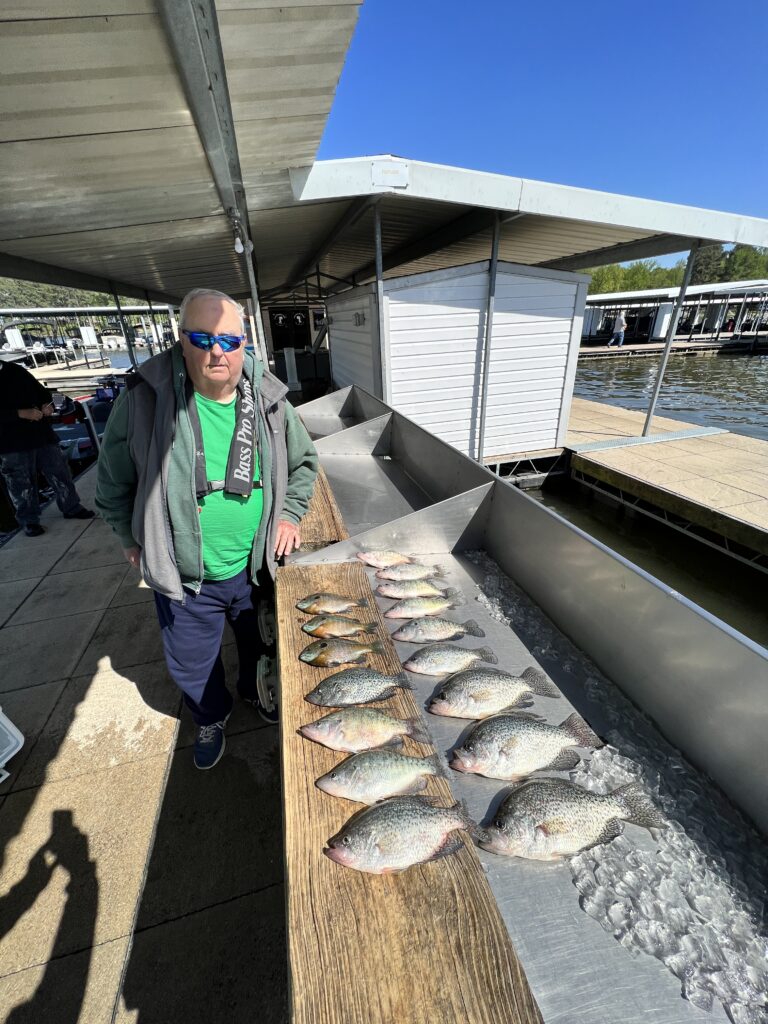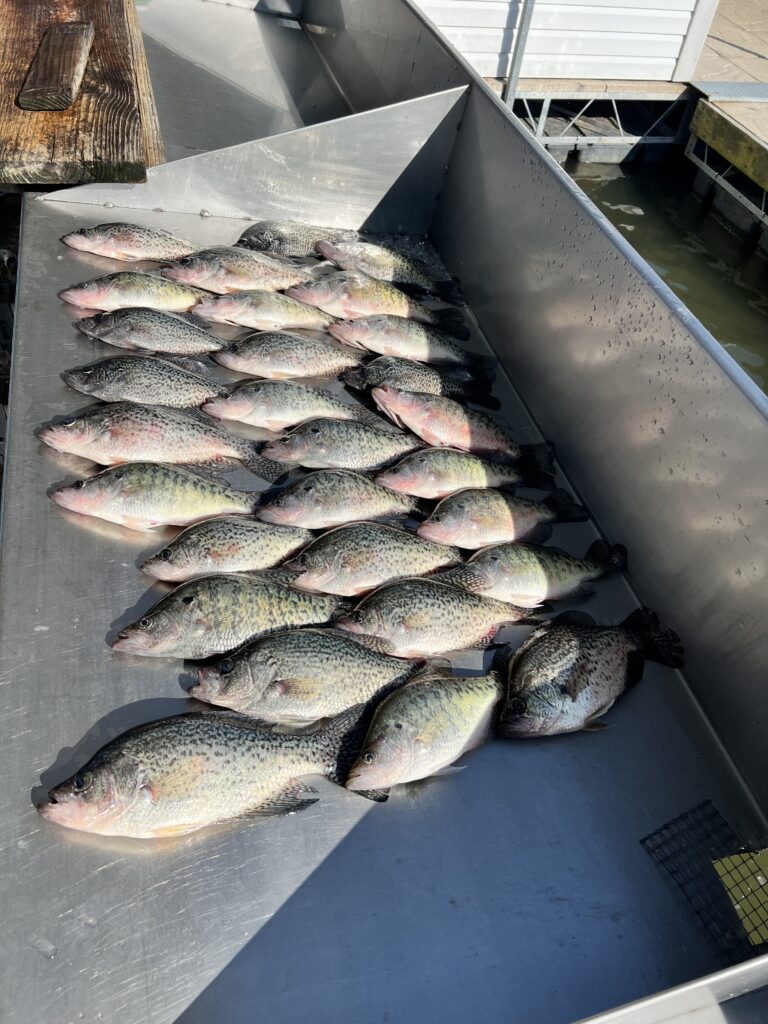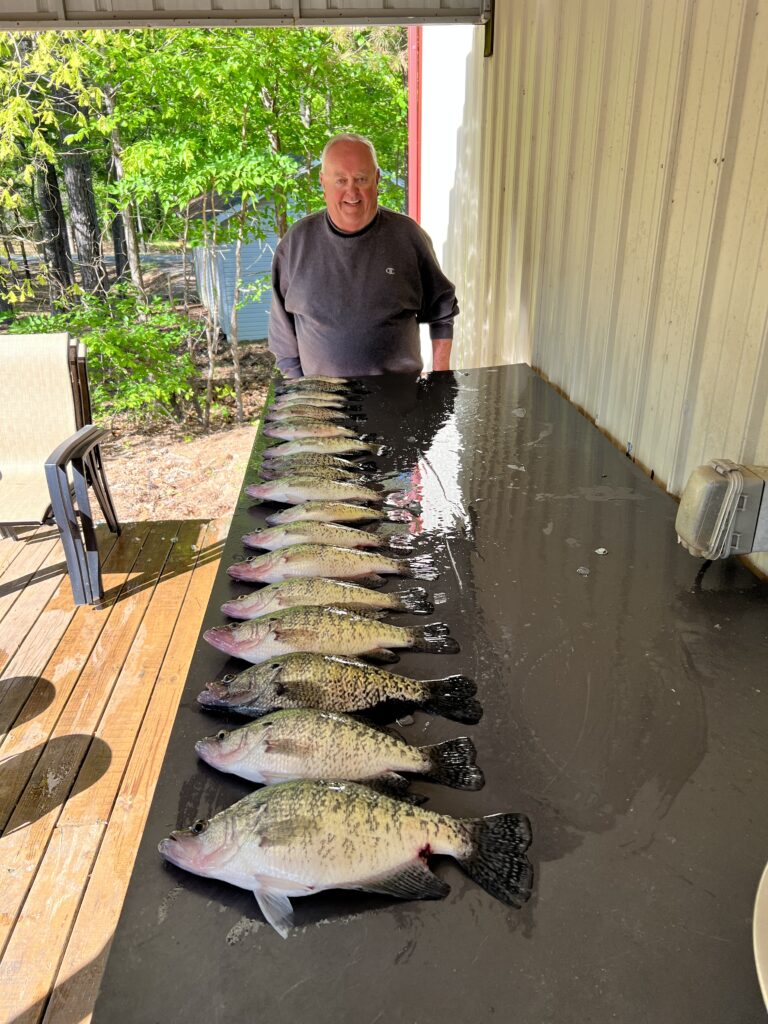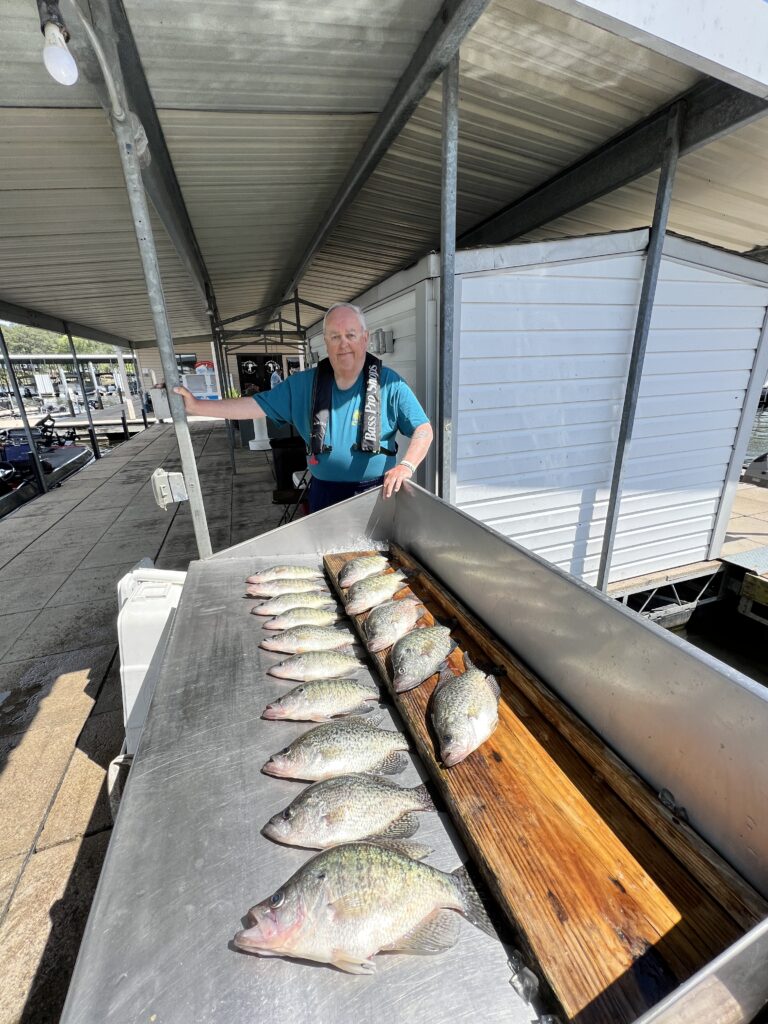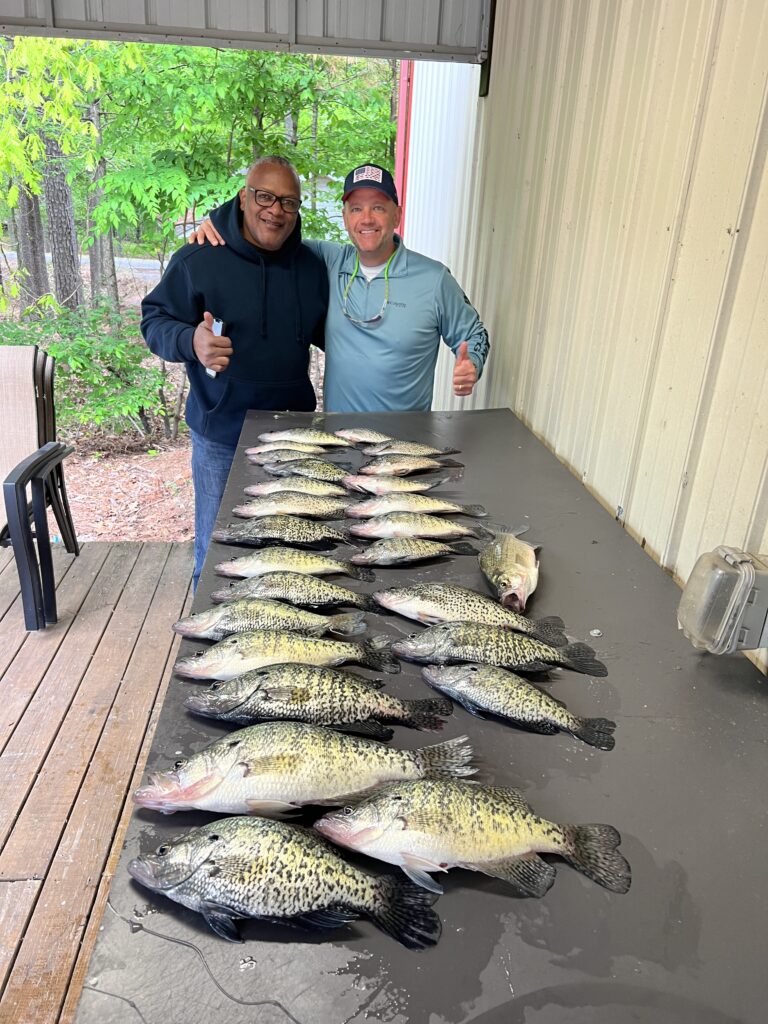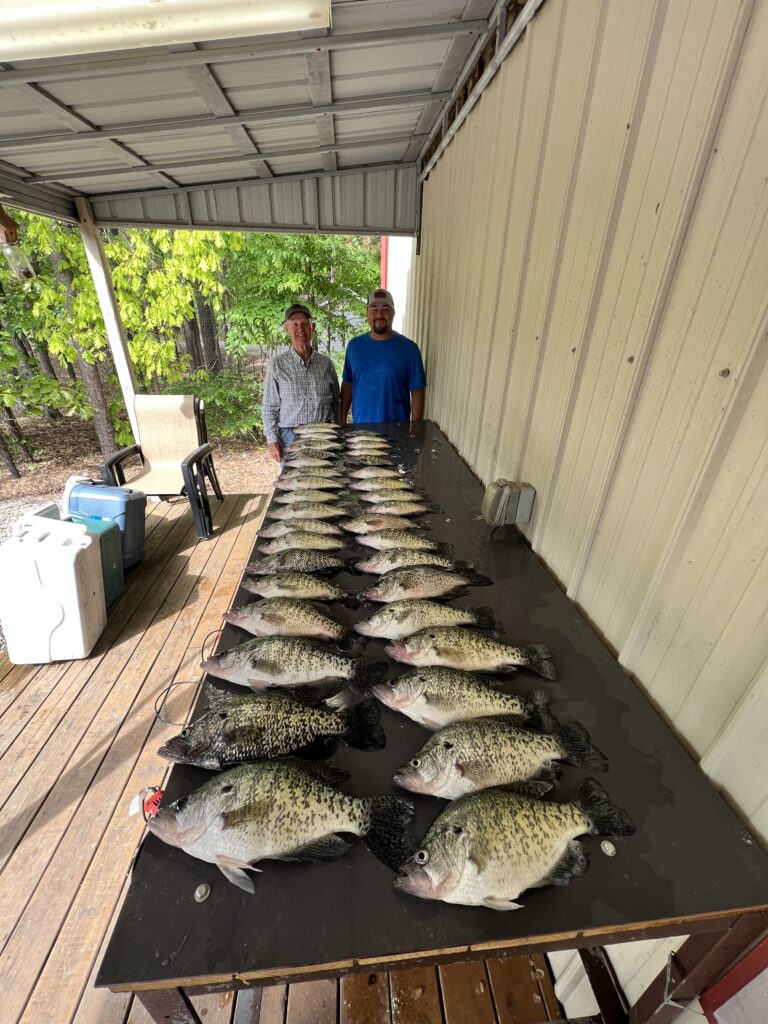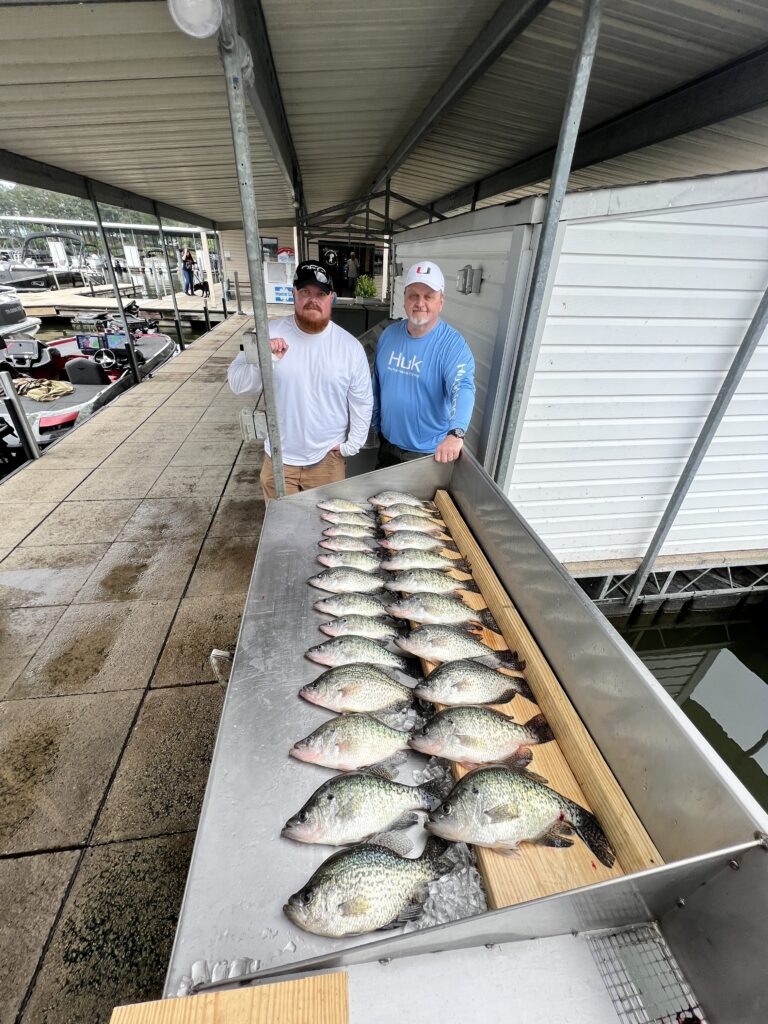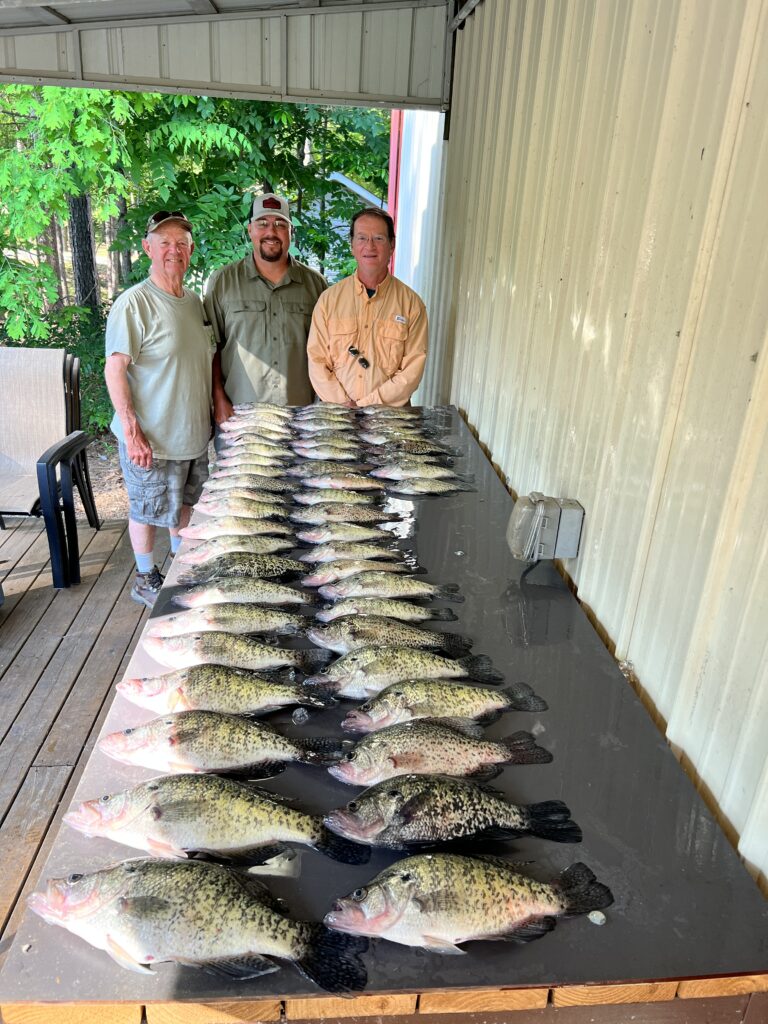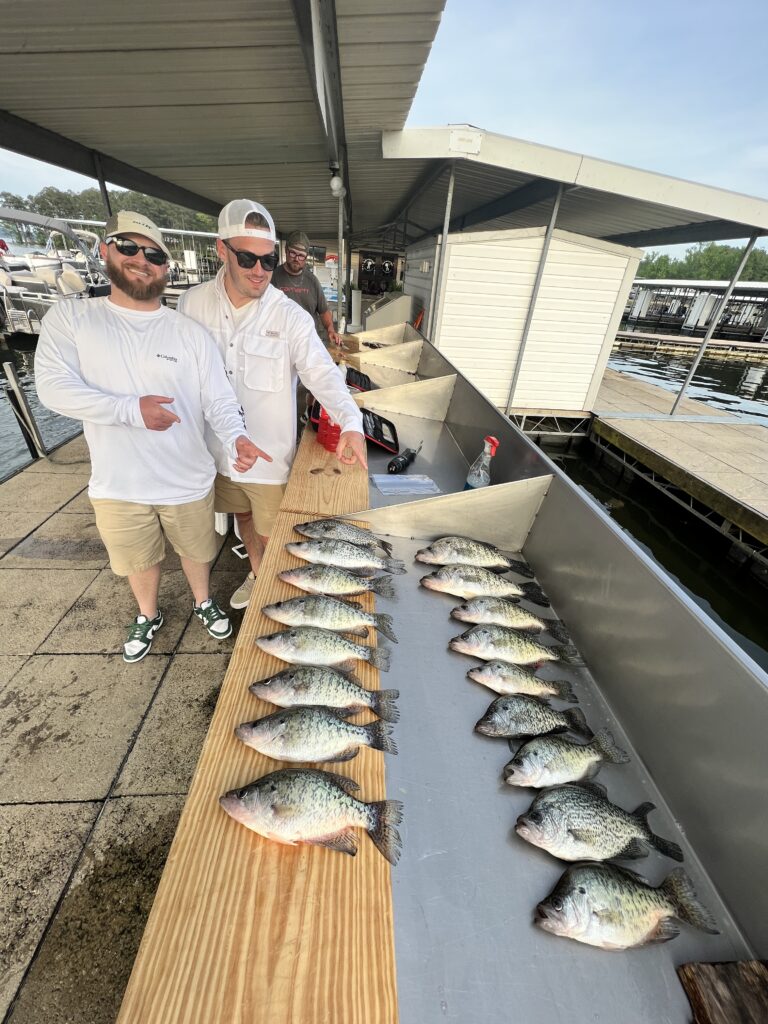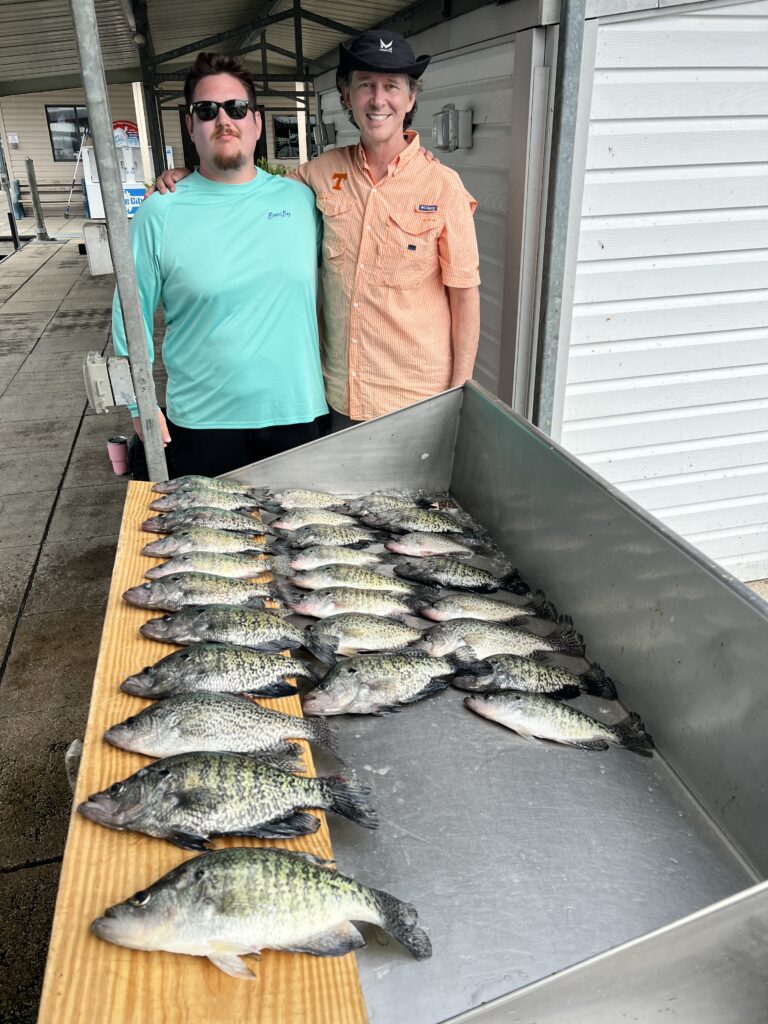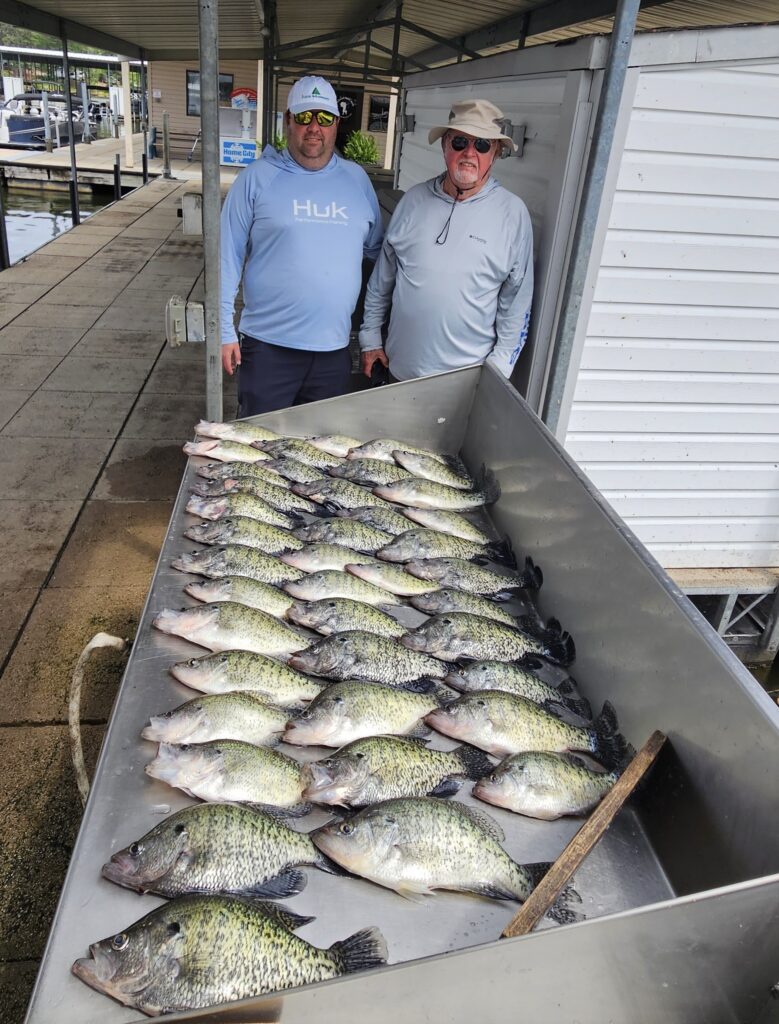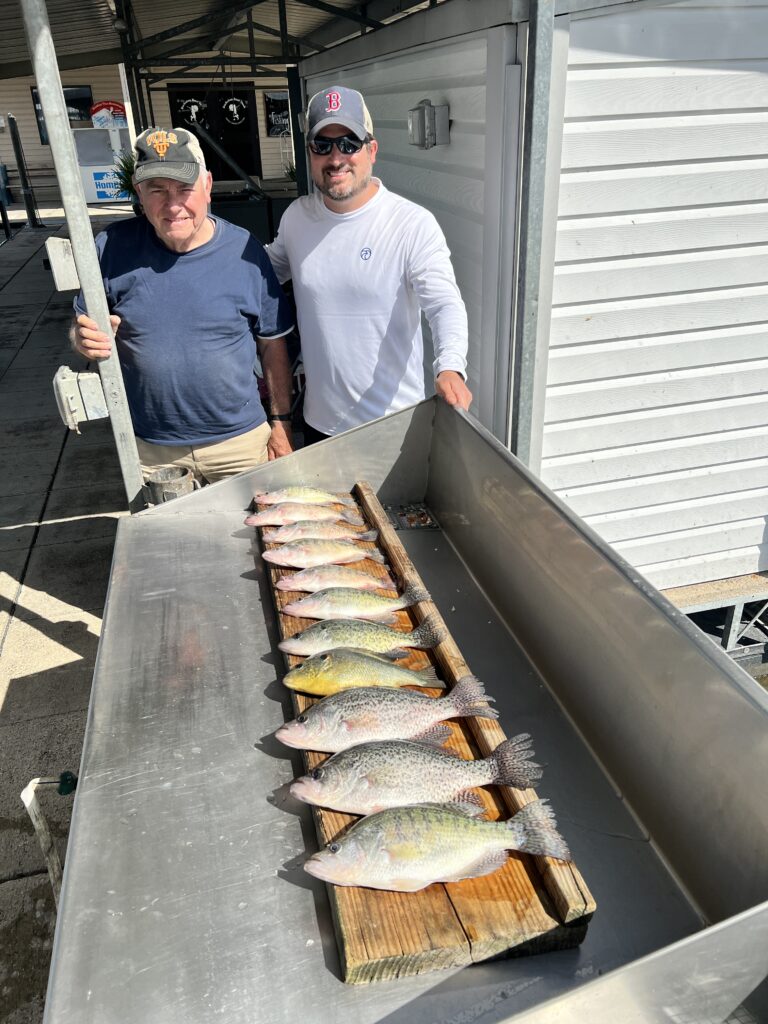 Aug – Nov 2022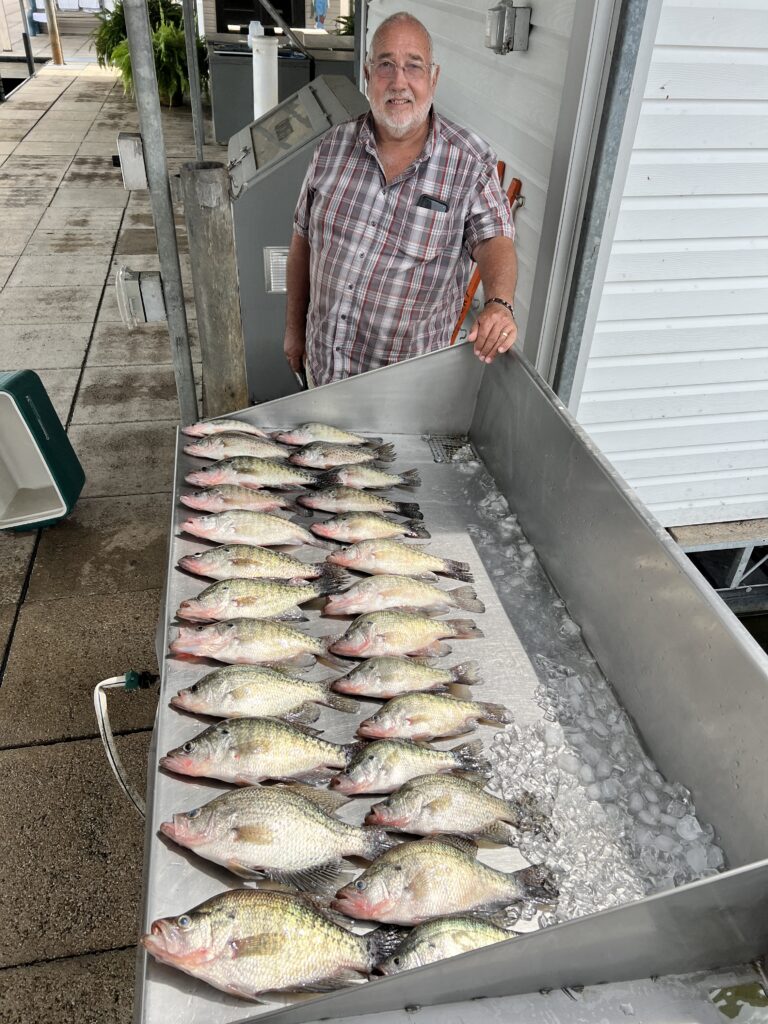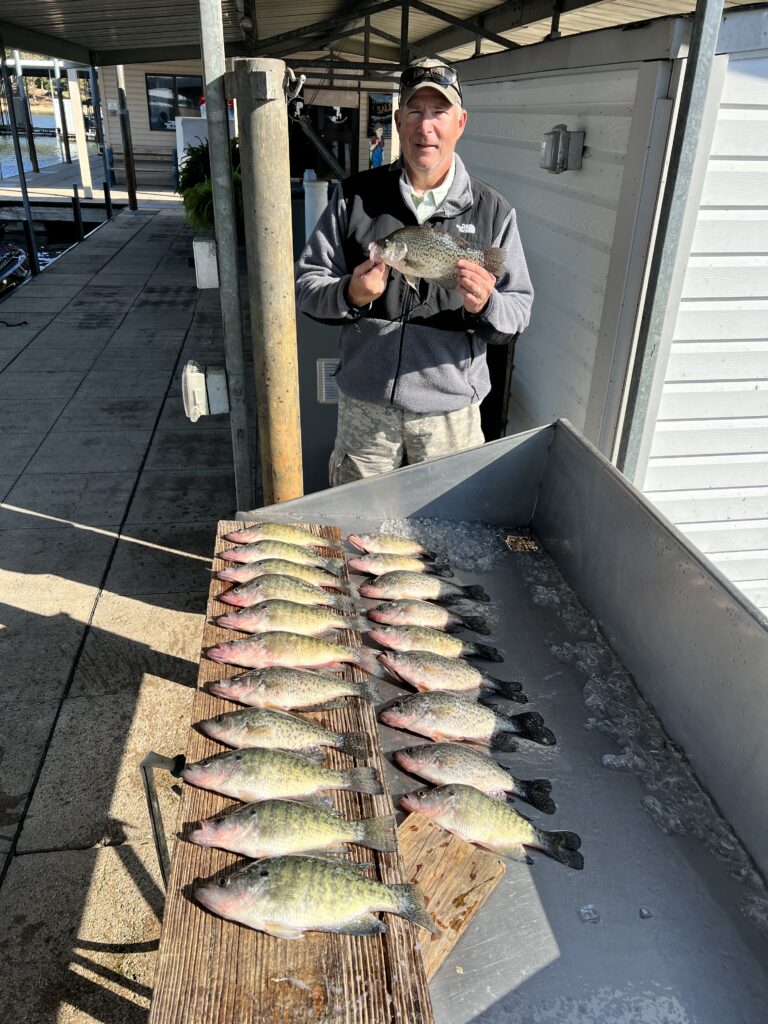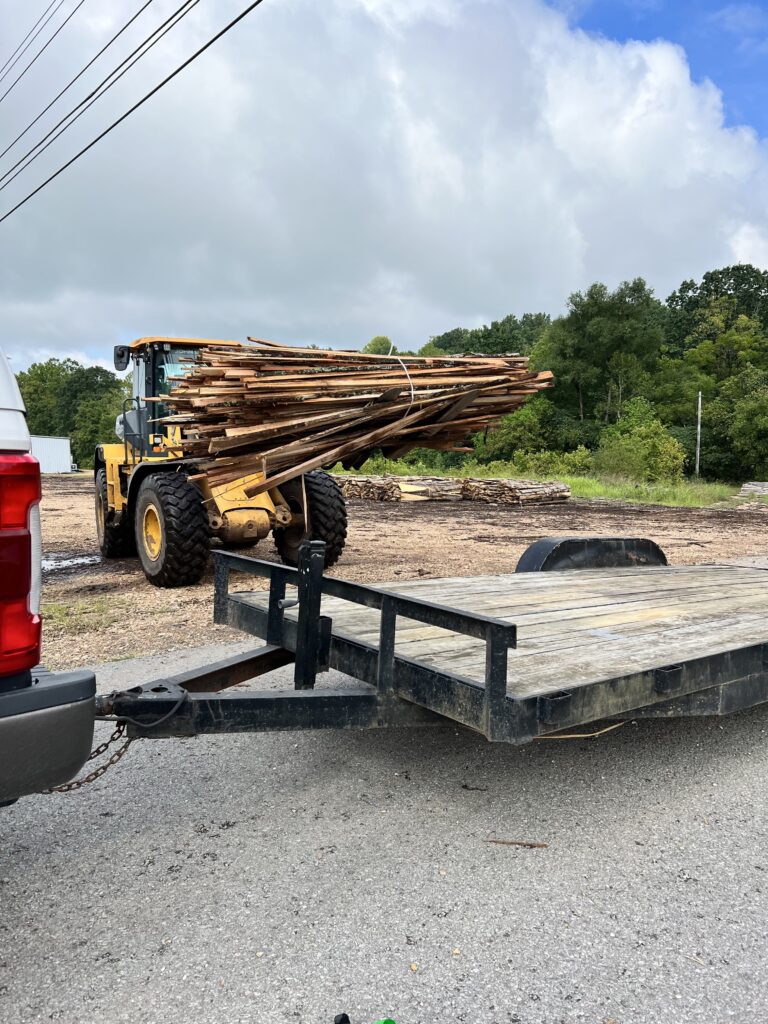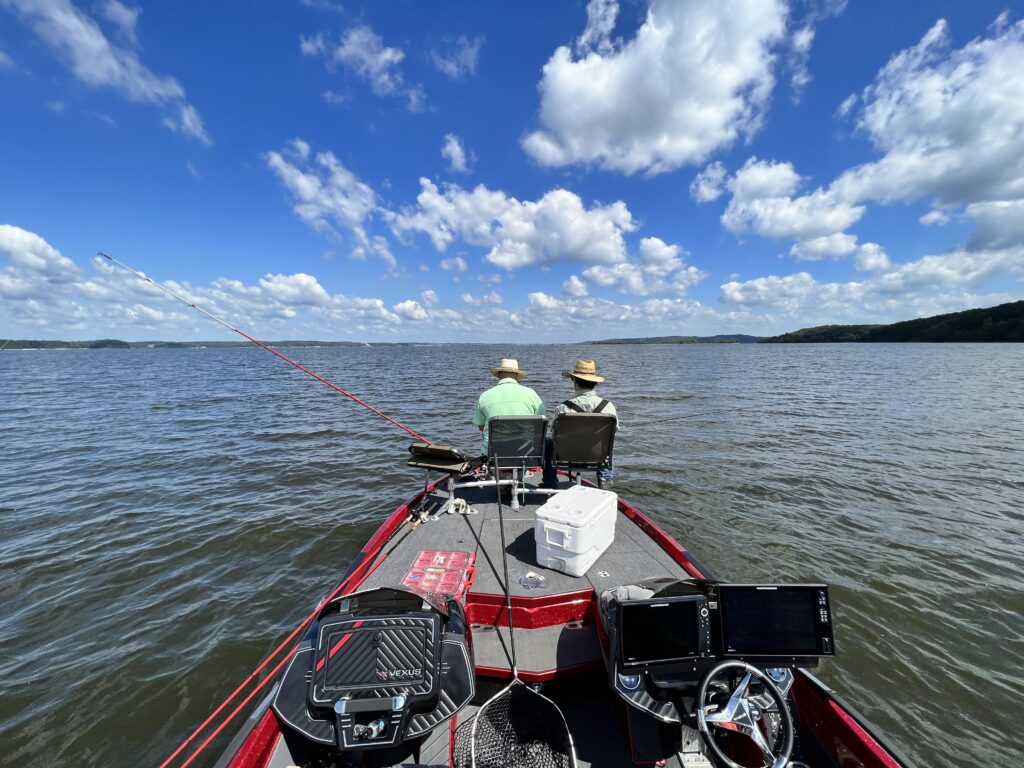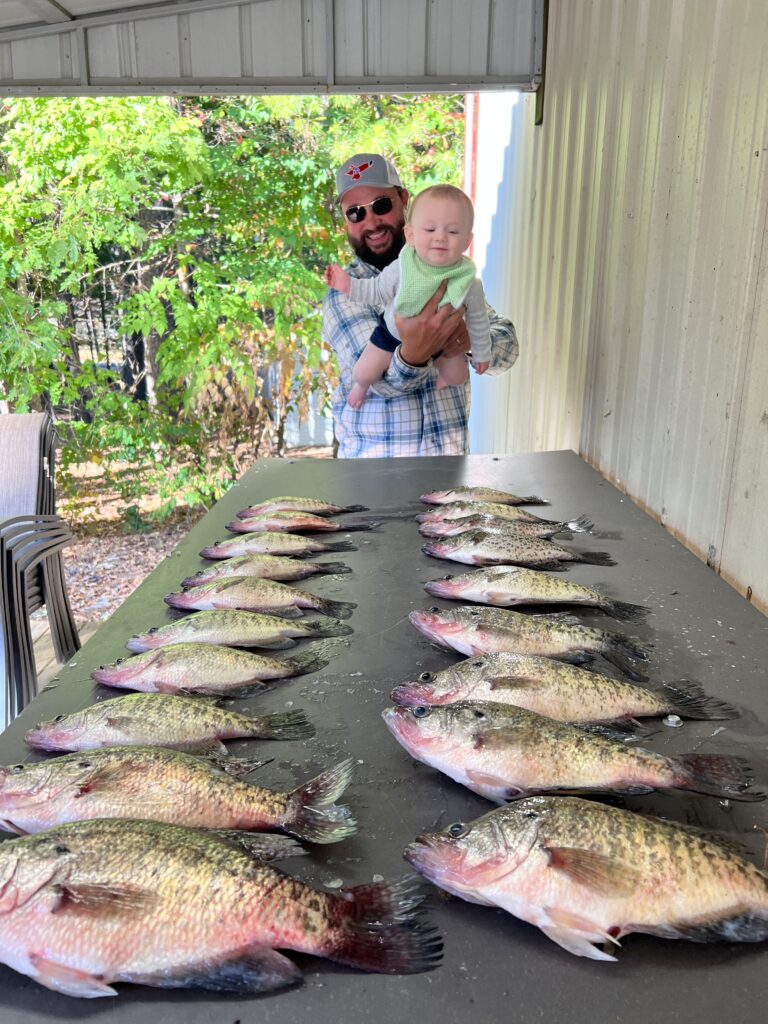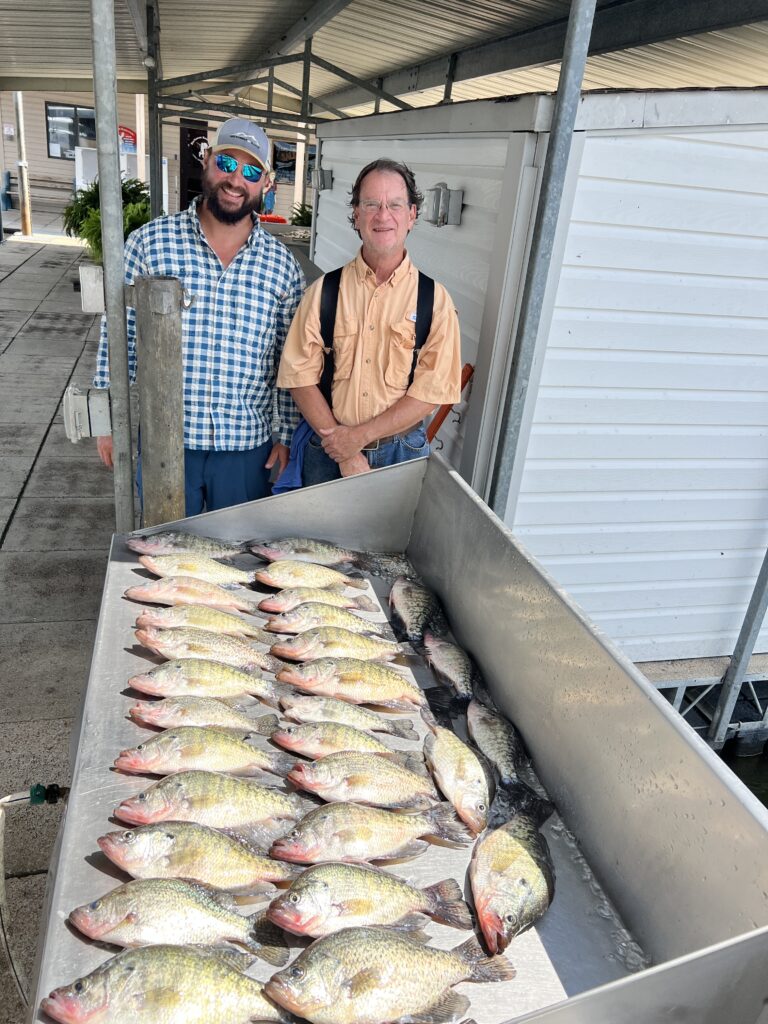 July 4 -Aug 1 2022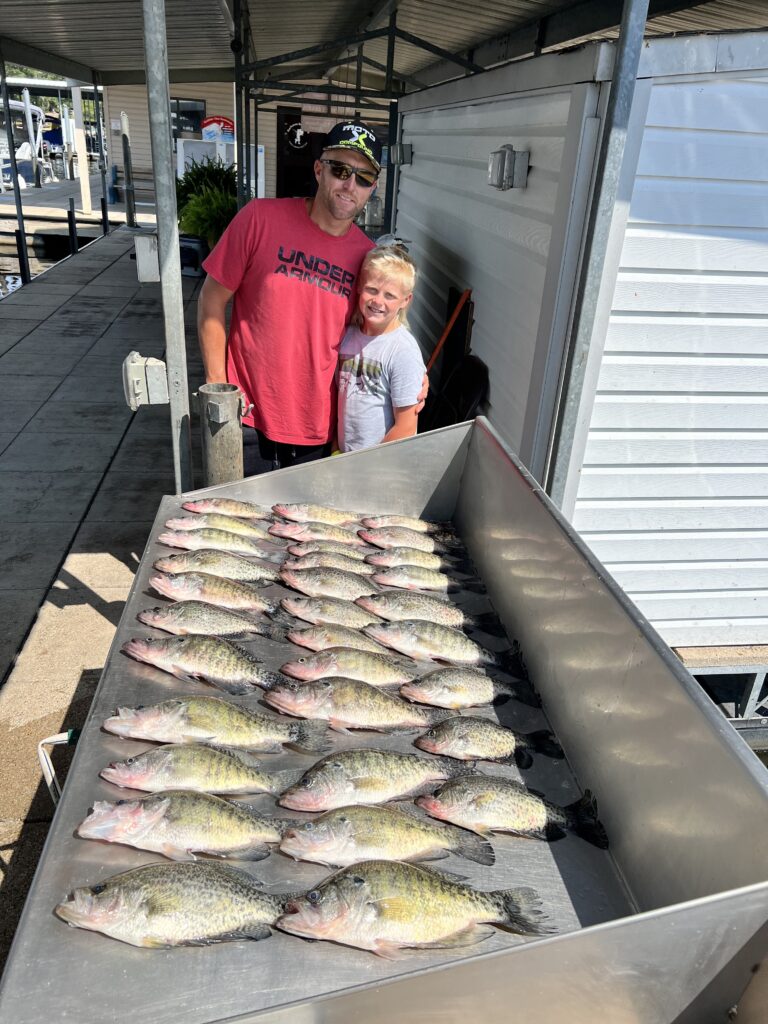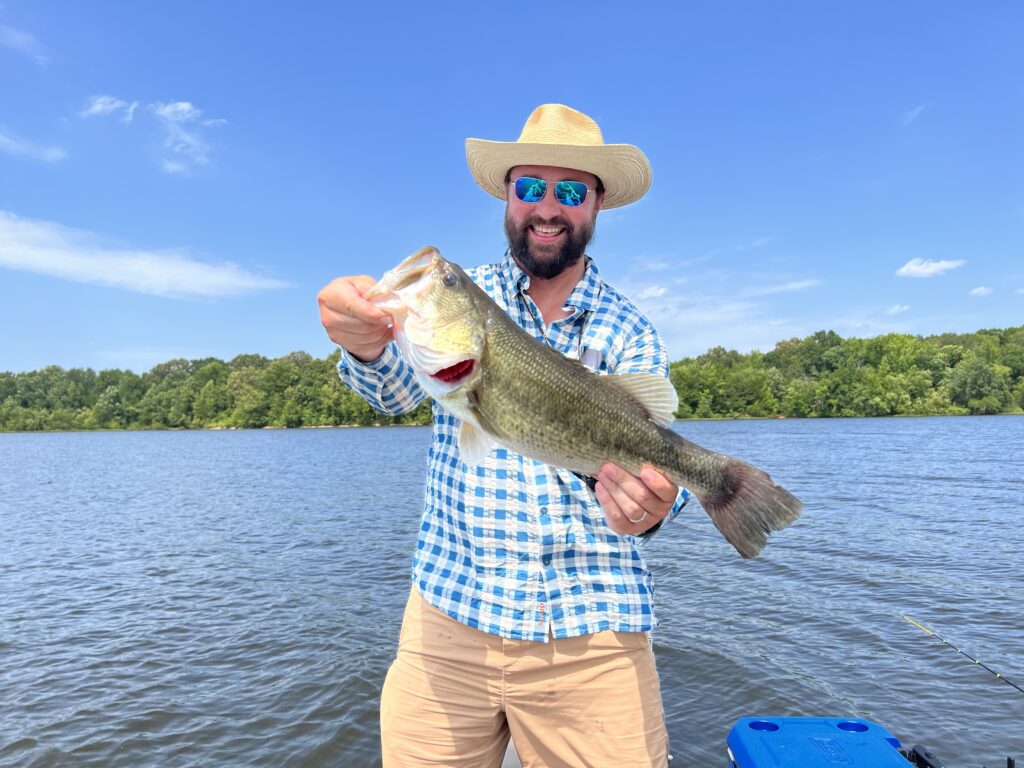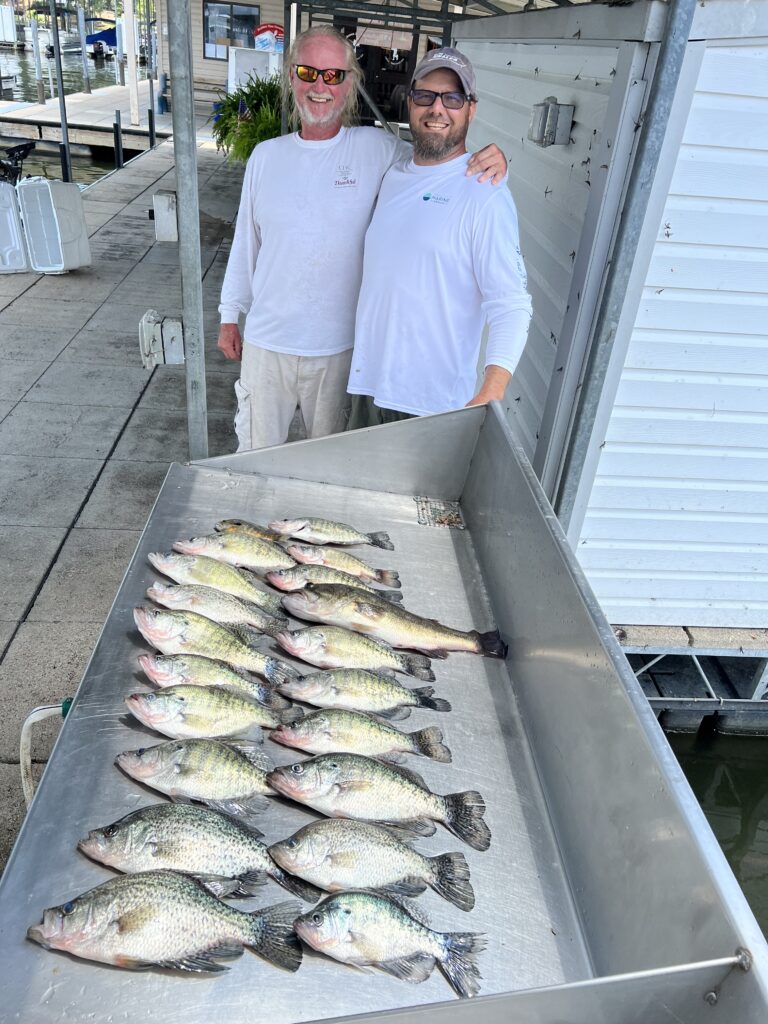 June 15-July 4 2022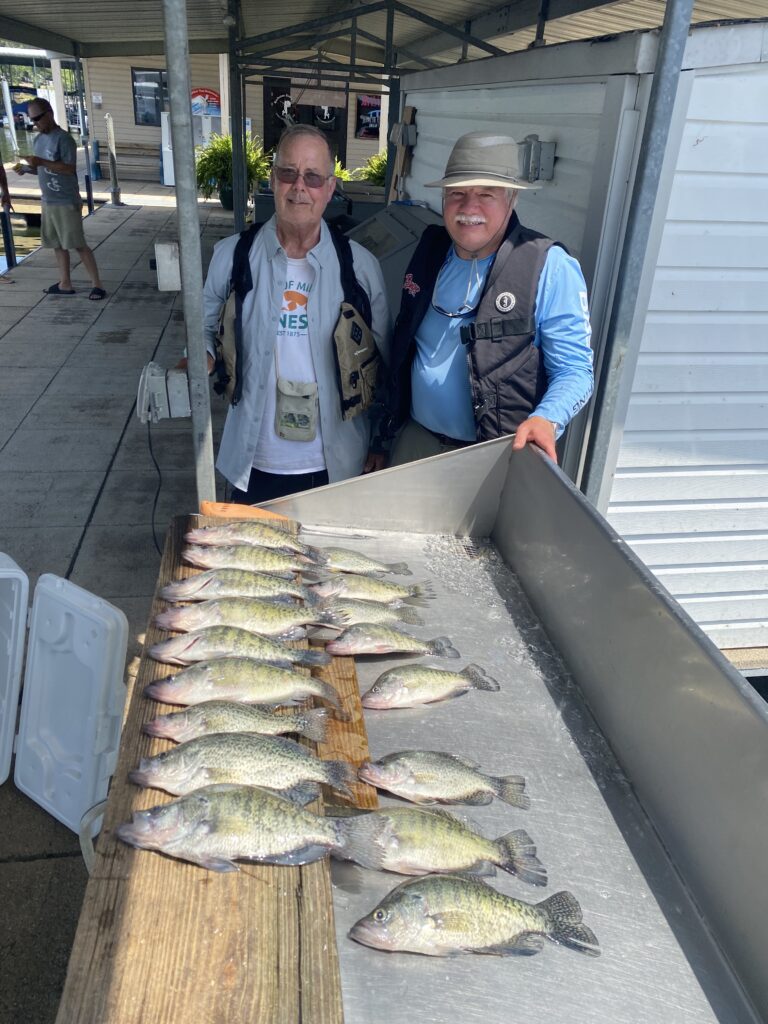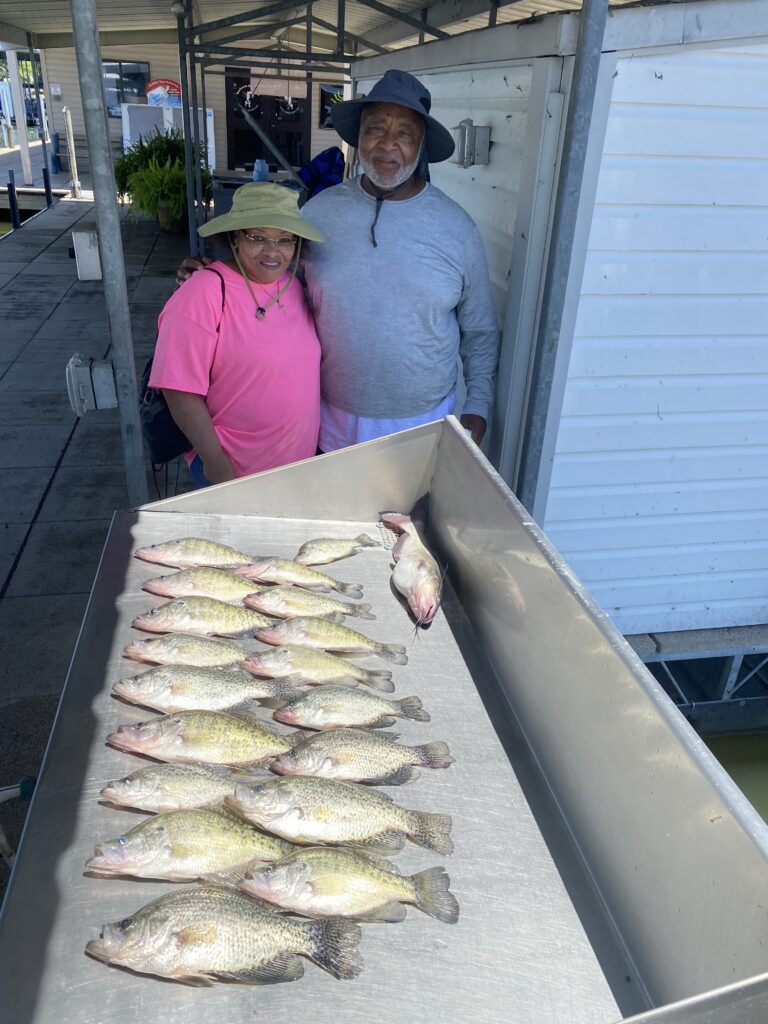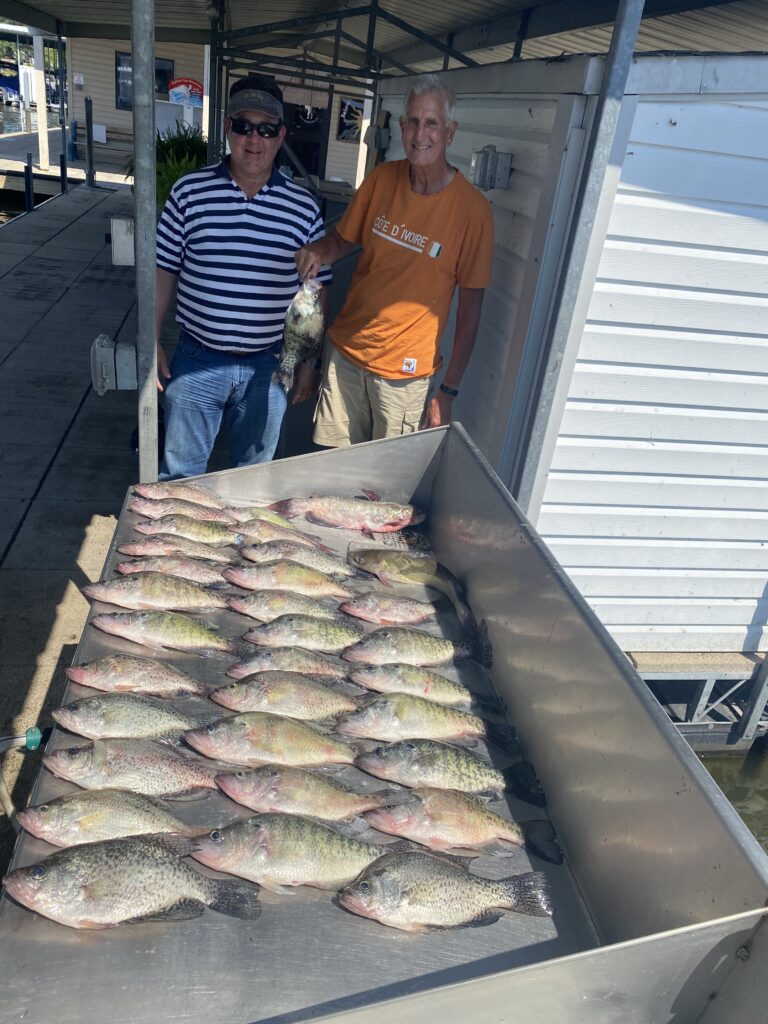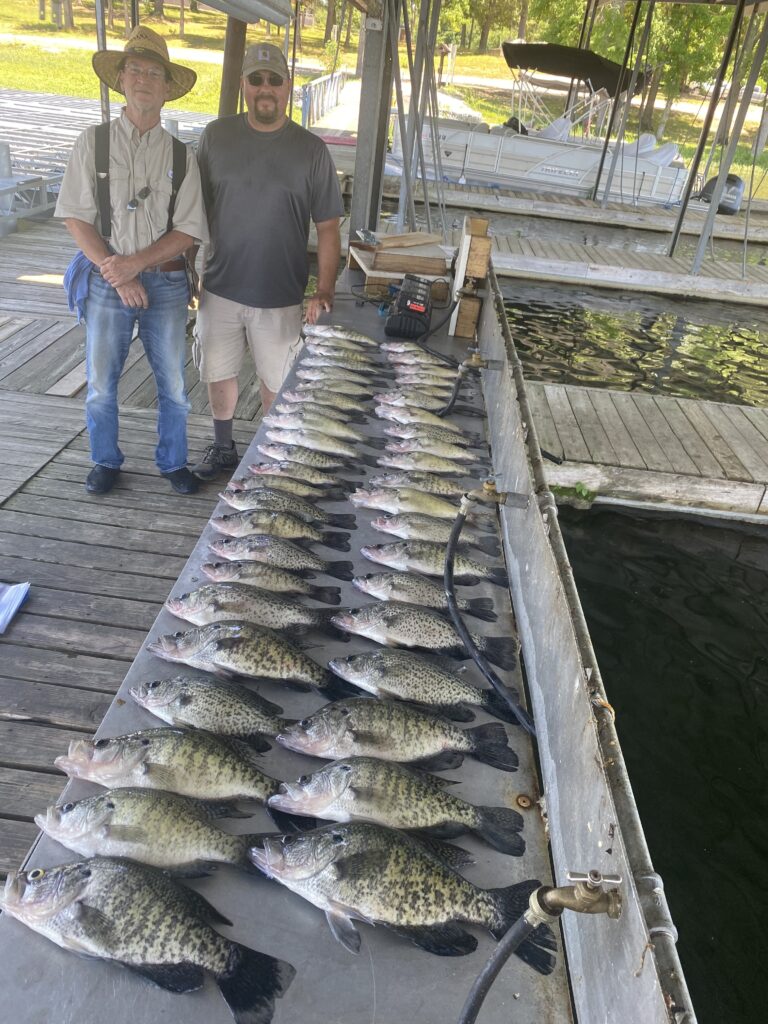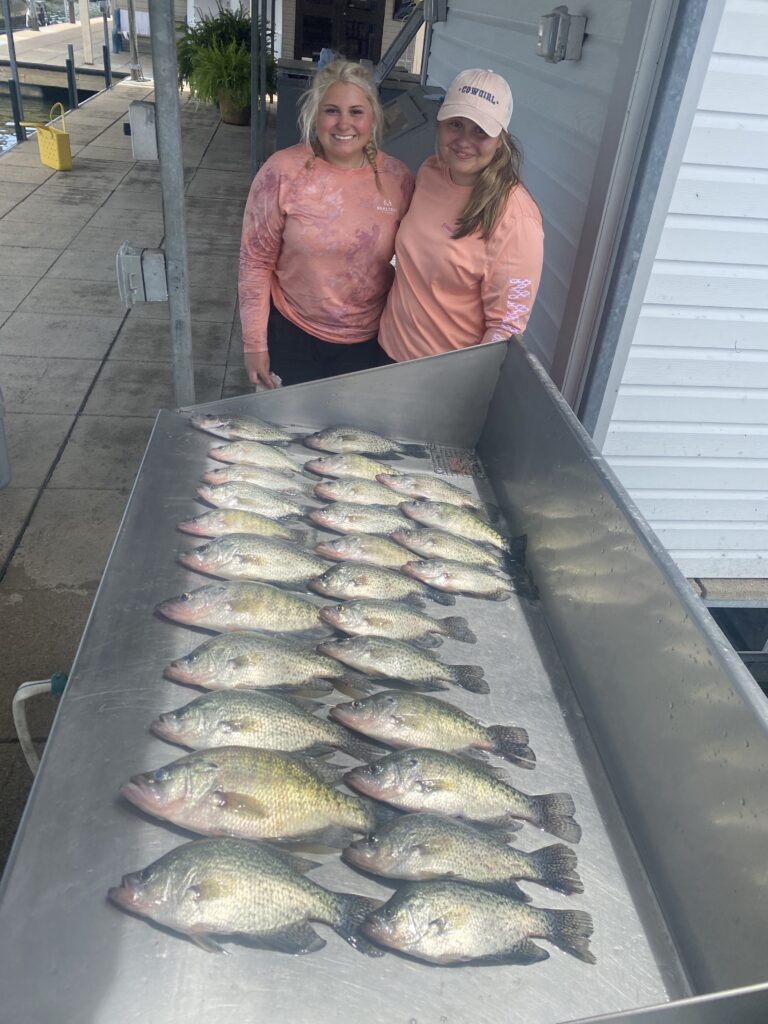 June 1-15 2022
In the first part of June, our team noticed what we were looking forward to! Big groups of crappie coming back to the mats. The fish finally got out of the post-spawn blues and got back to where we as LS'ers can really catch up. The mats are made up of mostly keepers or a bunch of "little goons" protecting just a couple of keepers on that mat. The key is to move quickly and decide with confidence whether it's worth spending time on that particular mat. I pulled up to a run of mats and caught one nice 1# crappie on the first pitch and then spent 2 hours trying to catch another keeper. The rest of the run was filled with fish but they just would not bite. That was another lesson learned. Luckily, nowadays, we can fully admit when we make a mistake and move on. It's obvious on the screen… The next area we fished was just 1 mile away but that run of fish was so much more cooperative. My favorite part about this time of the year is that on Mon-Fri there are virtually zero boats out. Every fish my clients catch I say "Can't catch em' in the summer" and we all have a laugh. The summer is the most overlooked time period to go get a KY Lake limit of crappie!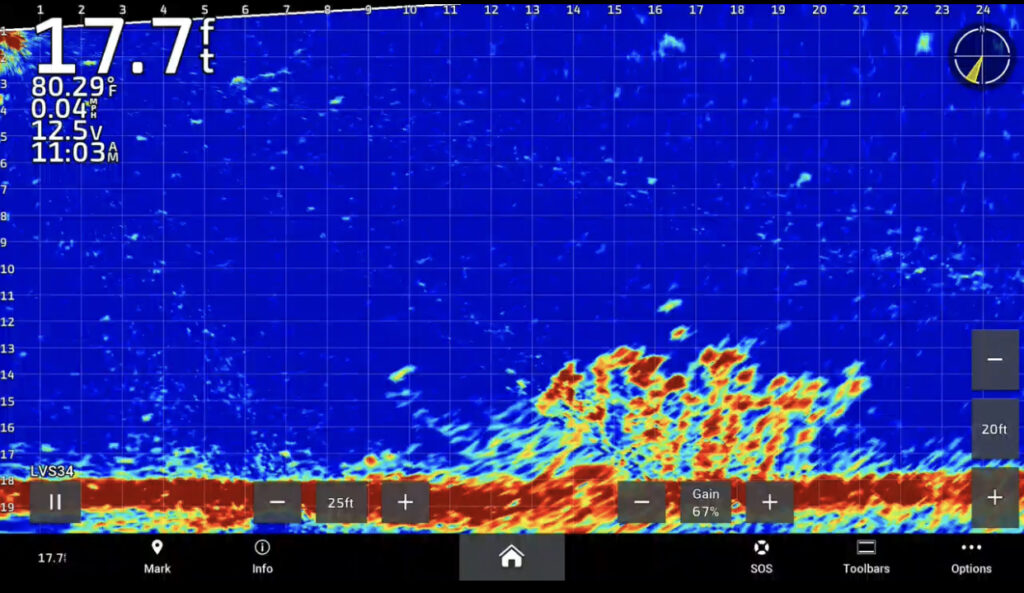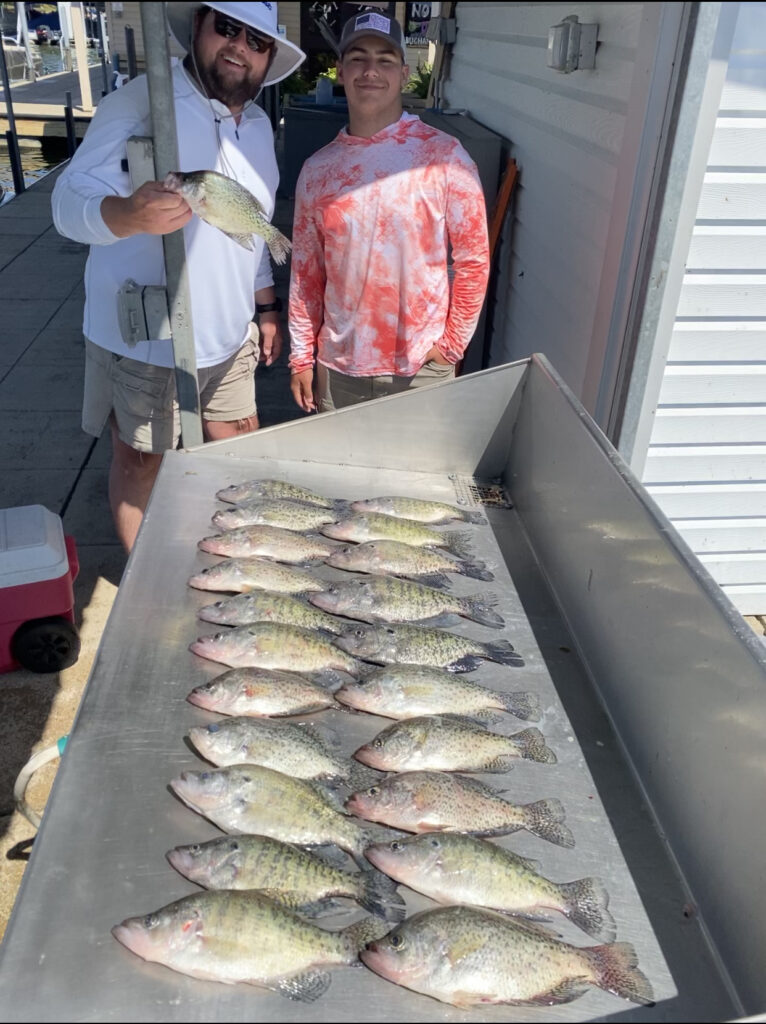 May 2022
My word's to sum up May would be tough, challenging, overrated, fish scattered everywhere. Yes, we had some great days fishing but it's a real challenge to consistently stay on fish during the peak spawn. Some great news is that this is the fourth year in a row that we have had a spawn without any big spikes in the lake levels. The full moon provided an outstanding bream bite with a bobber and cricket.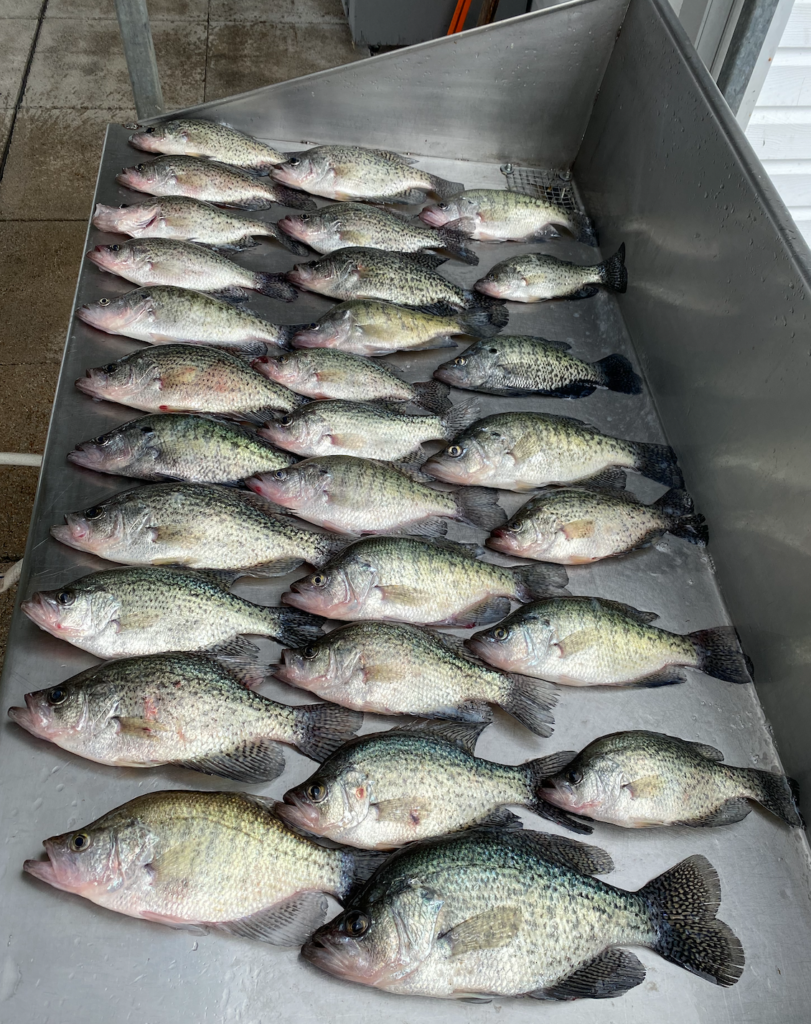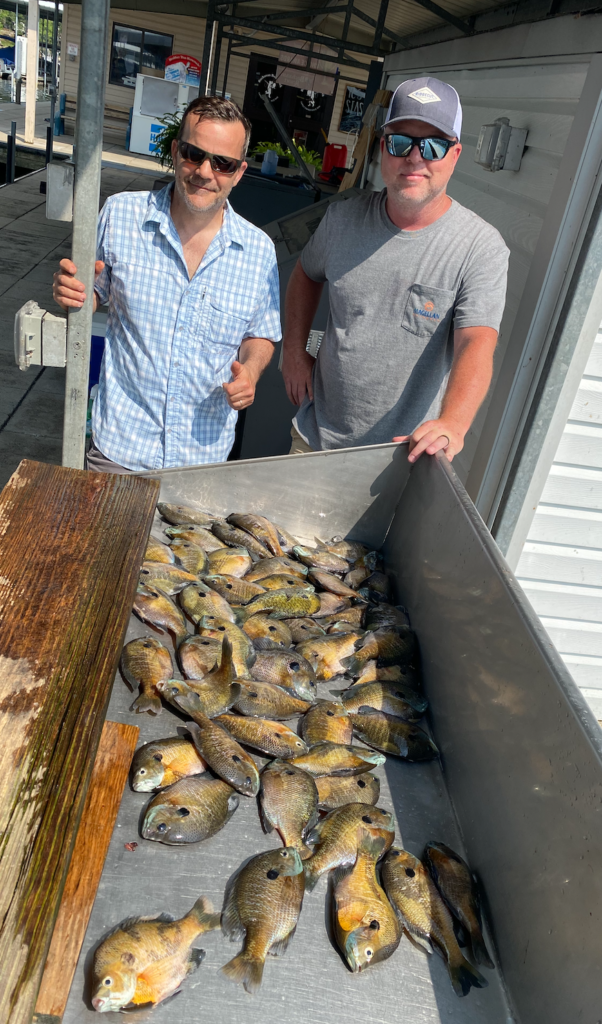 April 19 2022
Lake water is almost 361 just a couple feet above summer pool. Water temps started out around 56 and ended up 62 where we found active fish. It was a slow go up until 11 AM, we only had one fish in the cooler. We made a move from deeper water to 12′ of water and found some active fish. We had 4 hours of absolute bliss! This is what we all look forward to. I believe that everything is just looking better for the next 10 day forecast. We are still catching them with a single pole utilizing Garmin Livescope . Give us a call at 615-306-7002 if you would like to book a trip.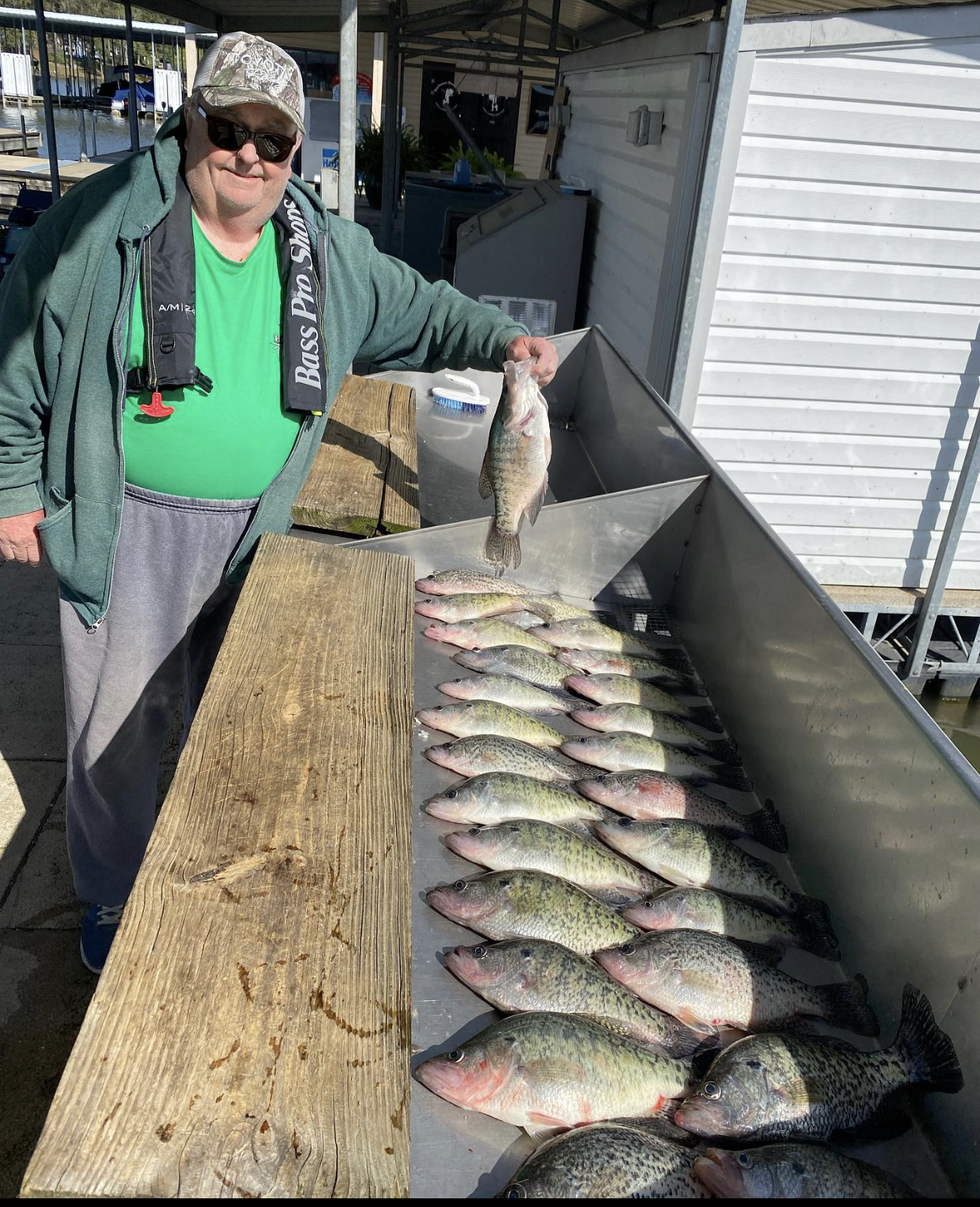 April 5 2022
Lake water levels are still on a slow and steady rise. We are currently at 355.60. We had a couple of guided trips today and yesterday. Fish are still not concentrated on one particular area. Covering as much water as we could was my key to putting together 15 keepers. I am still using livescope and noticing 1 out of 5 beds with keeper fish and not a ton of keepers on them. Most every "Big Fish" over 2 lbs I see gives us one or two casts into the bed and then gone! Chase em' or go to the next bed is your choice when livescoping. The forecast looks like steady weather is coming soon and we are all looking forward to more steady fishing with consistent results.
April 2 2022
Pre-Spawn is what's going on now. The fish are literally everywhere and not concentrated in any particular areas. Water temps are now from 52-57. We have spoken to multiple fishing guides that are just south of us at Pickwick Lake. They are noticing a big difference from last week. Guide Chase Petty with https://chasepettyoutdoors.com/ told me this afternoon after the https://www.facebook.com/westtncrappietrail/ fishing is about to be "On Like Donkey Kong" down south. This is great news for us here at KY Lake. We have had some good days, but not many "limit days". We should start seeing limit days very soon!
Kentucky Lake 2022 Outlook
It's been 50 days since duck season at WillowTail has come to a pause for us. We have seen some up and down weather here on KY Lake. We have had some good days lately catching crappie with Livescope and single poling. We have also had some slow days. I hope you can come to visit this fishing report in the future for an honest, straight forward, this is what's happening period. Please let us know how we can improve our crappie fishing reports for you in the future. Some of our guided trips this time of year focus on primarily on people wanting to get better and more efficient at Livescope. This is where we strive to help you out and can customize a day with couple different guides and setups to show you multiple different ways. Here is a few take aways from the first 50 days of this 2022 crappie fishing season.
12′ and deeper
Find active feeding fish (They can be literally 1 mile from where you have been fishing)
Avoid areas where ALL the boats are….
Blue Silver or Bright Colors coin flip (Be better at and focus more on presentation rather than worry about colors)