Our Team
At KY Lake Crappie Fishing we pride ourselves on having our area's hardest working guides. In an area that is as renowned for fishing as ours, great fisherman are easy to find but great guides are a precious commodity. We understand that a knowledgeable, patient and enthusiastic guide can make your KY Lake Crappie Fishing truly unforgettable. Our team is comprised of several of the most respected professionals in the industry – the best of the best. Our guests describe our all-star crew as patient, passionate and fun. We look for guides that are not only superb fisherman, but also great teachers with expert electronic skills. Thanks to our seasoned guides, our ratio of returning clientele is one of the best in the business!
Ross Wimberly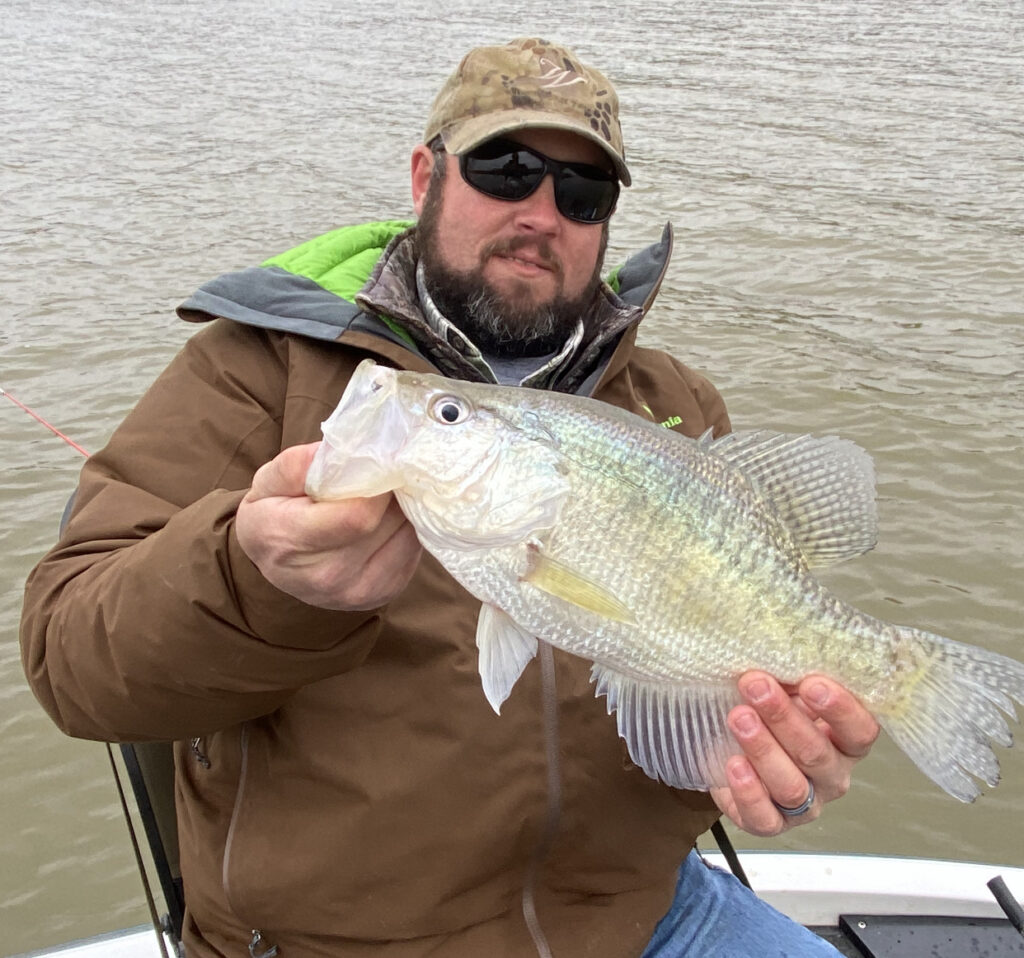 Anybody that knows me can vouch for that. It doesn't matter the species, I just love to fish.
I grew up on the banks of the Tennessee River. My passion for fishing started at a very early age with my dad taking me fishing on Saturday mornings in his fourteen-foot jon boat. We would set out to our bluegill hole with two ultralight spinning poles and two tubes of crickets and fished all day or until we had more fish than we wanted to clean. I still enjoy going to that bluegill hole some 25 years later.
I bought my first boat the year I graduated from high school — a brand spanking new aluminum Triton boat. Soon I had the opportunity to start helping a local guide part time when I wasn't working my regular job.
Chase Petty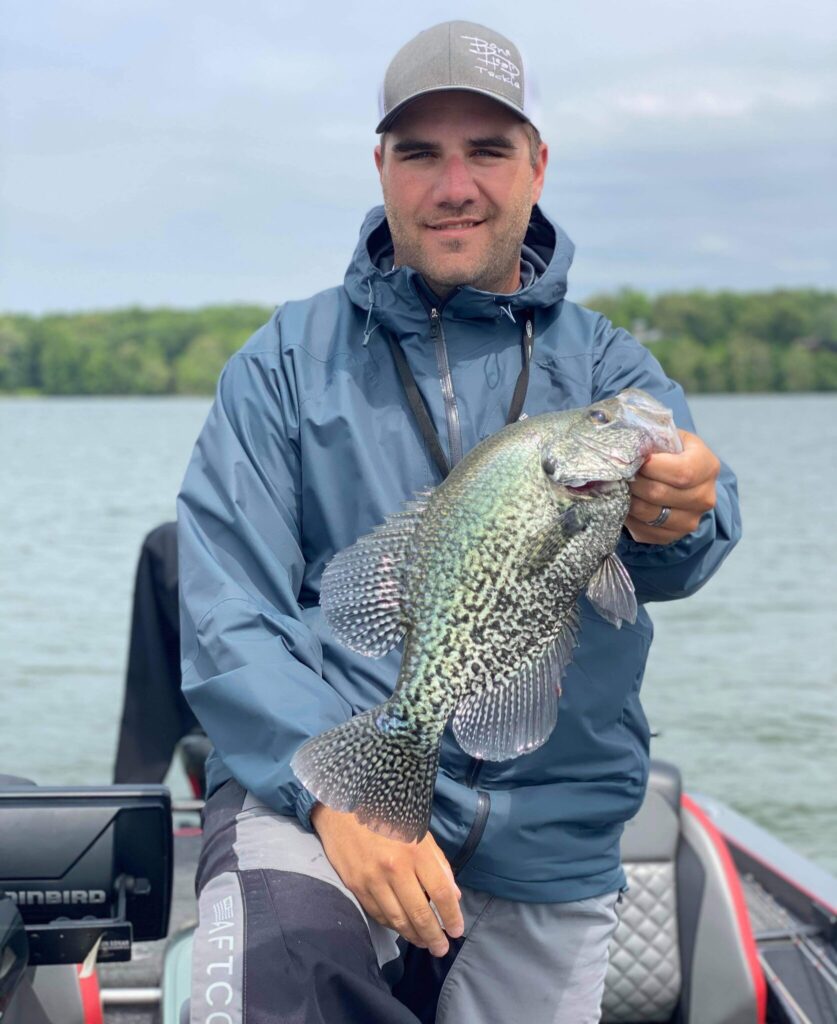 Growing up in the middle of Northwest Tennessee, Chase got to experience some of the countries premiere crappie fishing lakes including the famous Reelfoot Lake and the Tennessee River. In 2015, Chase decided to take on a few guide trips to let others experience what he had the pleasure of seeing. Since then Chase has grown his guide business to full time! Chase has also been very successful competing in the top crappie fishing tournaments in the Country. He has multiple wins on different circuits including American Crappie Trail, Crappiemasters', and the Crappie USA.
Chase has always prided himself in being the best and most professional guide in West Tennessee. He knows what it takes to put his clients on fish day in and day out regardless of weather! Providing a great trip will provide memories that will last a lifetime. Chase is also willing to share any secrets or questions you can throw at him!
Wade Green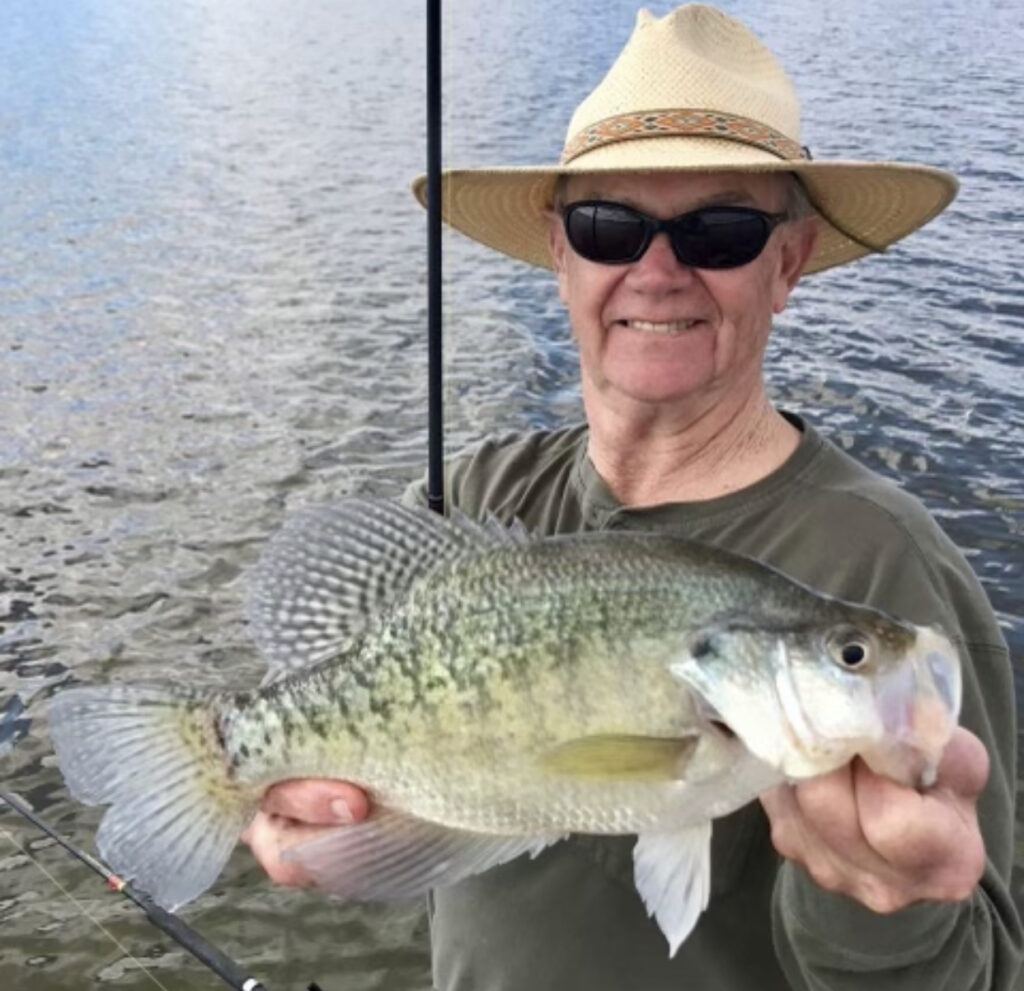 I started Crappie fishing on Kentucky Lake with my Dad at an early age, around 9 years old. In those days there was no electronics, no graphite poles or good reels. We would fished Shallow water where we could see bushes or sticks in the water hoping it was a stump or a hidden stake bed. Technology today in fishing has come a long way, such as Garmin live scope and Humming Bird GPS mapping. Today I fish with the most up to date electronics and equipment that is on the market. I find fish whether they are on creek channels or on hidden stumps or man made stake beds.
Doug Fisher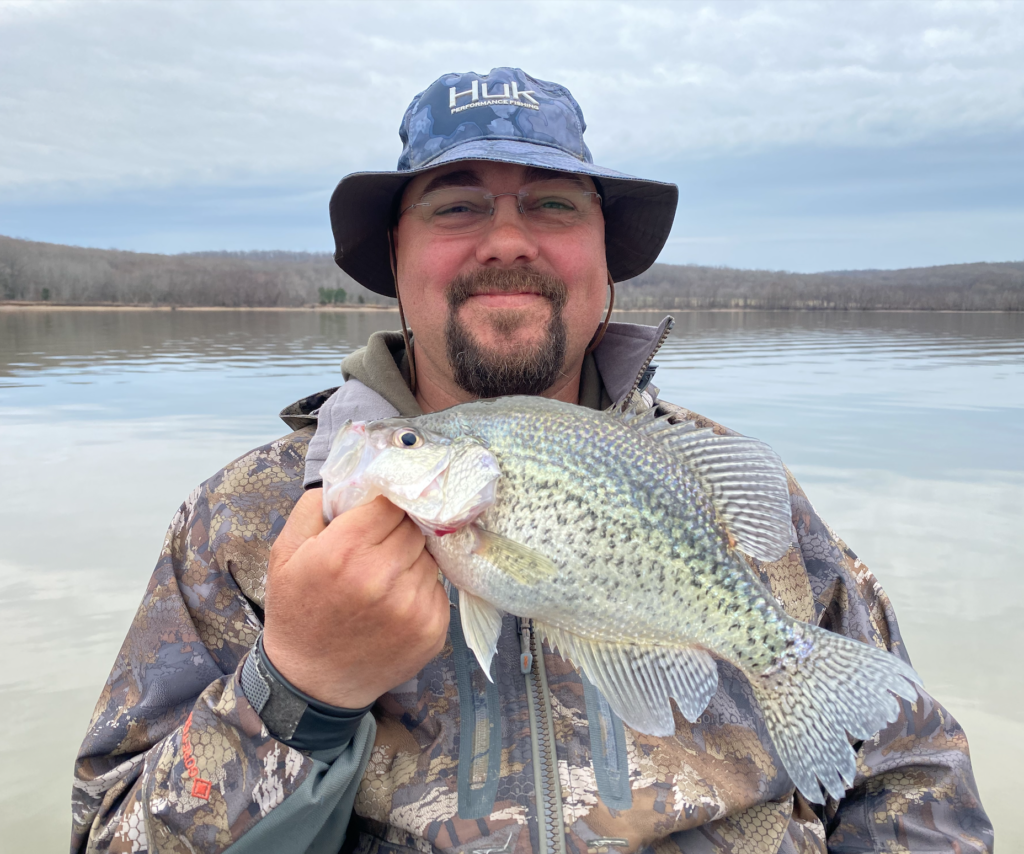 Doug grew up loving all things KY lake.  His passion to be on the water began as a young kid going to KY lake.  Doug began building crappie mats and barrels over 15 years ago.  These unique structures attract crappie all throughout the year.  This has given him the knowledge to locate productive crappie fishing areas.  Doug uses the latest forward-facing sonars, such as the Garmin live scope.  The combination of knowledge and technology will surely put a smile on your face when you're catching fish.  During the fall and winter, Doug enjoys chasing ducks and guiding at WillowTail Farm.  
Ryan Fisher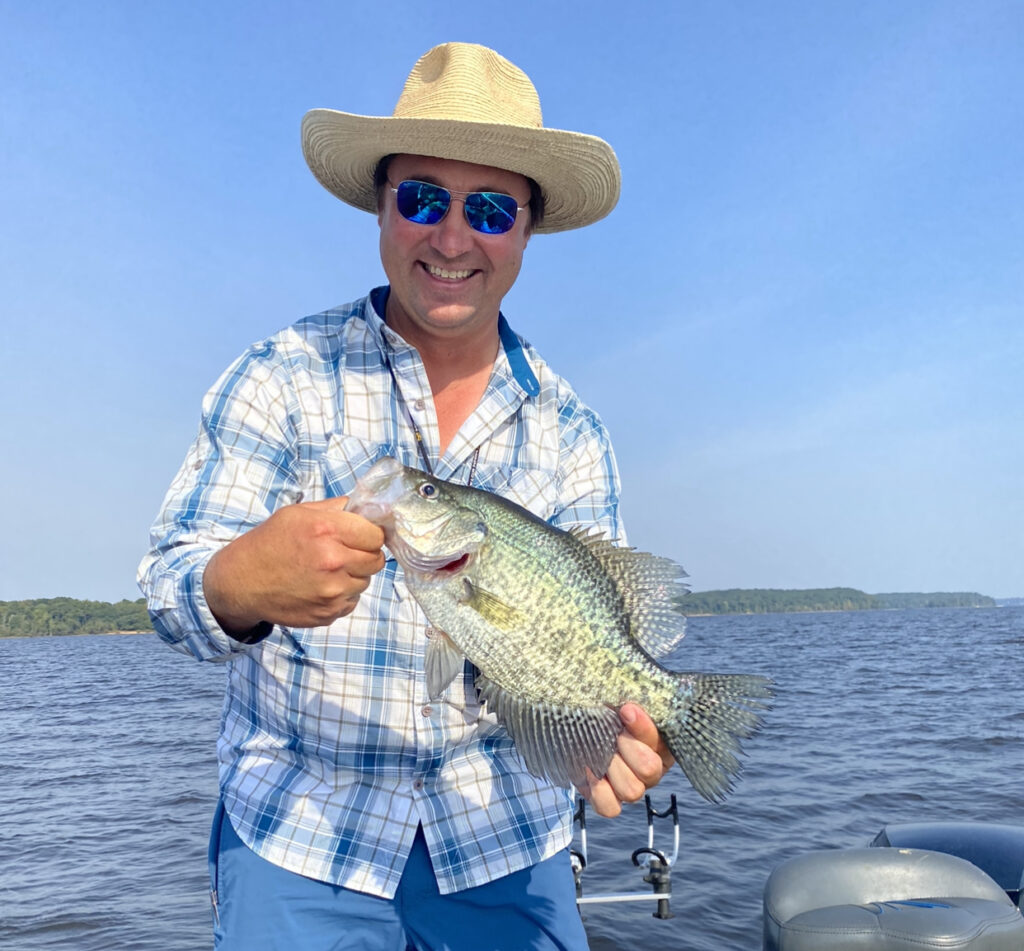 Being from TN and having fished KY Lake for over 30 years it's still my favorite place to fish in the world. After guiding fly fishing trips almost a decade in Southwest Montana I decided to stay back in my home waters of West TN and focus February through November guiding crappie fishing. In December and January I am the Outfitter for WillowTailFarm in West TN where we hunt for ducks, sandhill cranes, quail and pheasants. I also host waterfowl trips to Argentina with R.Fisher International Wingshooting LLC
Having over 20 years experience in the IT world has given me a great deal of experience and understanding of all things electronics. One of my favorite things to show people is just how much you can learn from watching fish react with Live Scope. You can eliminate different style, colors, and presentations of various jigs in a hurry with Live Scope. I run two Hummingbirds networked together and a Garmin Live Scope.